First time for me. And I only asked for the main page, didn't even perform a query. You gotta wonder if this error page was the first thing they designed though, as it has a definite last century feel to it.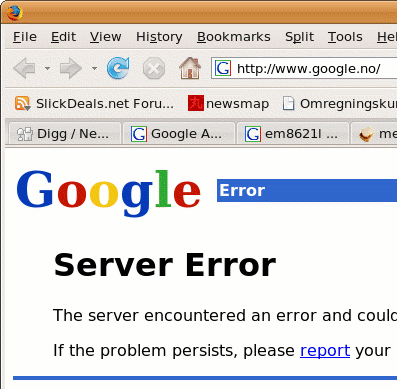 If you want to look at the source, here it is.
And, impressively enough, Google Adsense caved on me just a day or two after. What is the world coming to… 🙂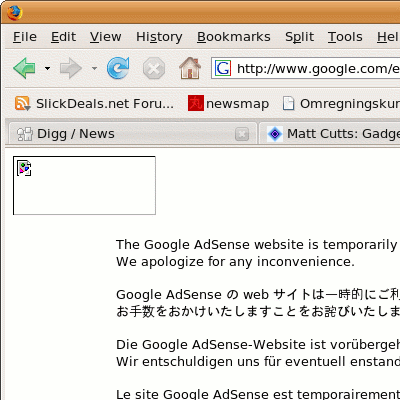 And you can find the source for that beauty here.